Enhance Your Connectivity with Professional Wireless Local Area Network Installation in Dayton, Columbus, and Cincinnati, Ohio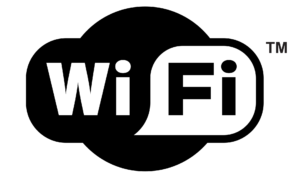 At Ohio TeleNet LLC, we are dedicated to providing top-quality wireless local area network installation services in Dayton, Columbus, and Cincinnati, Ohio. Our expertise lies in creating efficient and reliable Wi-Fi networks, Wireless LAN configurations, and WLAN connections to ensure seamless internet access and smooth data communication. Experience the power of wireless internet with our top-notch WiFi access solutions.
Advantages of a Robust Wireless Local Area Network
In today's fast-paced world, a robust wireless local area network (WLAN) is essential for businesses and individuals alike. Here are some of the key advantages of a professionally installed WLAN:
1. Effortless Wi-Fi Network Connectivity
With our expert WLAN installation, you can effortlessly connect to your Wi-Fi network from anywhere within your premises. Enjoy seamless internet access without the hassle of wires.
2. Seamless Wireless LAN Configuration
Our team excels in creating efficient Wireless LAN configurations, ensuring all your devices can communicate and share data seamlessly.
3. High-Speed WLAN Connection
Experience high-speed WLAN connections with our state-of-the-art setup. Enjoy faster downloads, smoother video streaming, and lag-free online activities.
4. Enhanced Internet Access
With a well-configured WLAN, you'll have reliable and uninterrupted internet access, empowering you to stay connected at all times.
5. Flexible WiFi Access
Our professional WLAN setup allows you to connect multiple devices simultaneously, offering the flexibility to use your internet-enabled gadgets with ease.
Comprehensive Wireless Connectivity Services
At Ohio TeleNet LLC, we offer comprehensive wireless connectivity installation services tailored to meet your specific requirements.
1. Wi-Fi Network Installation
Our expert team ensures a seamless Wi-Fi network installation, strategically placing access points to provide optimal coverage throughout your property. Say goodbye to dead zones and enjoy complete wireless connectivity.
2. Wireless LAN Configuration
With our in-depth knowledge of Wireless LAN configurations, we create secure and efficient local networks that enable seamless communication between devices.
3. WLAN Connection Setup
Our WLAN connection setup ensures all your devices can connect to the network with ease, enhancing data transfer and internet access.
4. Wireless Internet Access Installation
We provide professional wireless internet access installation, enabling you to stay connected and productive at all times.
5. WiFi Access Point Solutions
Our skilled technicians excel in WiFi access point installation, ensuring a stable and high-performance WLAN.
Service, Repair, and Installation Excellence
At Ohio TeleNet LLC, we are committed to providing exceptional service, repair, and installation solutions. Our team of experienced professionals can diagnose and resolve any network issues promptly, ensuring minimal downtime and maximum network efficiency.
Ohio TeleNet LLC: Your Trusted Wireless Local Area Network Partner
Choose Ohio TeleNet LLC as your preferred wireless local area network installation partner and experience the unparalleled advantages of a professionally installed WLAN. Elevate your connectivity experience in Dayton, Columbus, and Cincinnati, Ohio, with our expertise in Wi-Fi network setup, Wireless LAN configuration, and WLAN connections.
Visit our website to learn more about our services and how we can transform your wireless connectivity. Partner with Ohio TeleNet LLC for top-tier WLAN installation services that ensure seamless connectivity and exceptional performance.